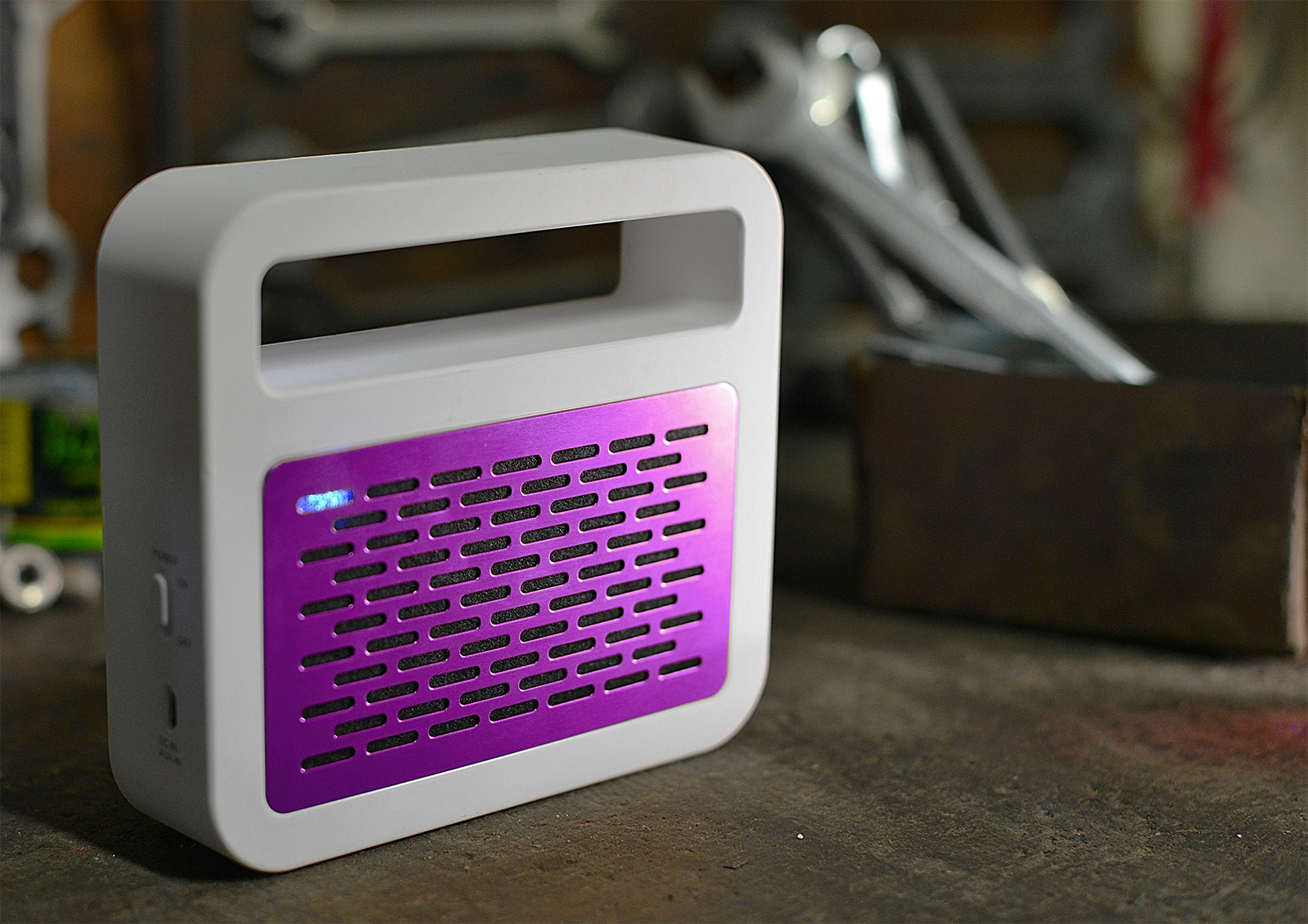 Sound+Go is a travel-friendly wireless speakers let you take your phone and tablet tunes everywhere you go. This speaker feature batteries so you can charge them up and use them for hours at a time—at the beach, the park, or even just out on your front porch—without a worry about power.
Technical info:  sound max output power 1.5W - charging time 5 hours - Blue LED indicator, light up when power ON -
Red LED indicator, for battery recharge
- Pairs with most Bluetooth devices - Reception range up to 10 meters - AUX-in function.