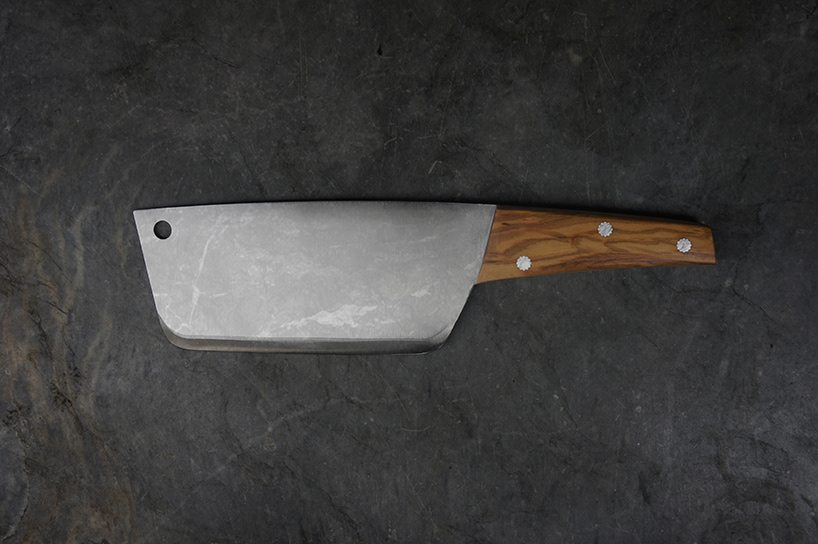 For hundreds of years cleavers are used in differnt types of cooking keeping the same single task to hew or break hard food in smaller parts to be processed next using other tools.
The mission is design a cleaver that has more flexible use and can adapt to nowdays cooking esigences and trends but keeping an iconic design appeal and purpose.
We focus also on create an eco friendly high end product with a contemporary style that can fit the worldwide high class chef professionals.

The cutting blade line is designed to fit different cutting requirements.
The horizontal flat part is used for cuts that need a high cutting power as to break meat on the bone, open fruits and vegetables with resistant shell.
The upper round part is designed for cutting operations that needs a better control and less impact force as filleting engraving and sculpt the food.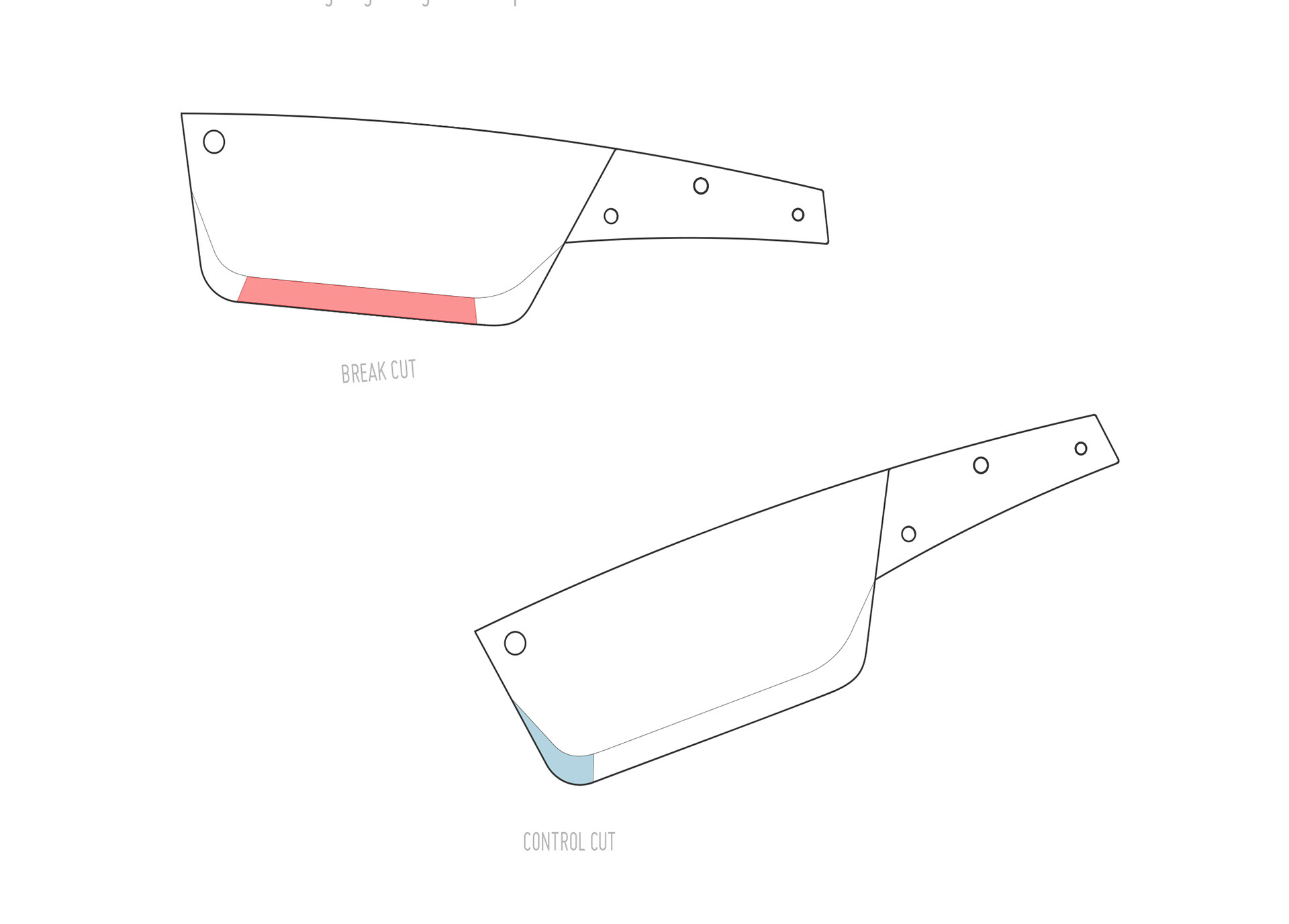 Ora is handmade in Tuscany using materials from the same local area.
Handle: made by white olive wood, Tuscan native vegetation.
Rivets Caps:  made by marble from the famous Carrara marble quarries in Tuscany.
Blade: Stainless inox based with  molybdenum / vanadium cold forged in local cutlery.
The local origins of the materials and labor combined with the durability of the
blade guaranteed for 20 years make it a km0 product and ecosustainable.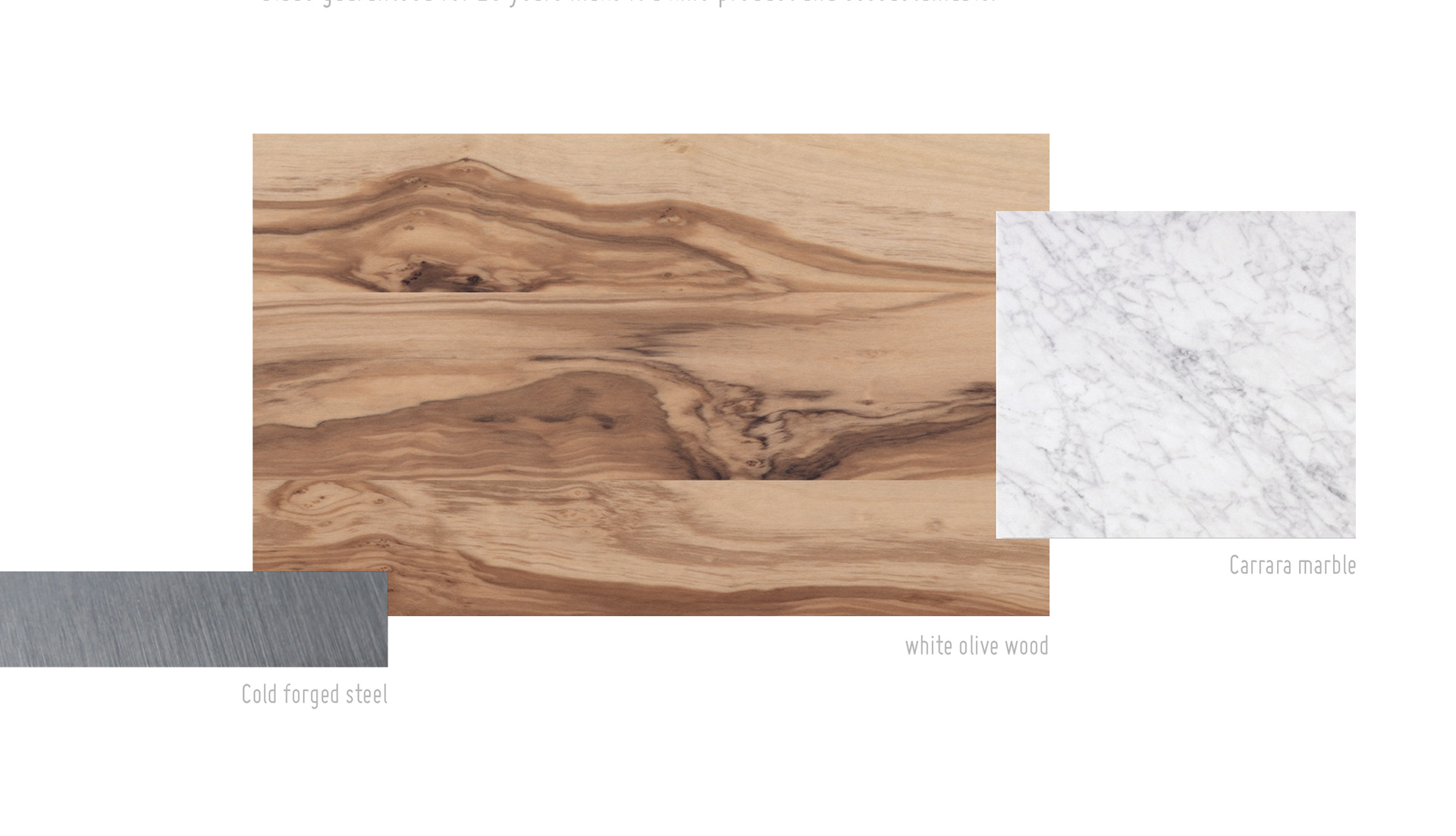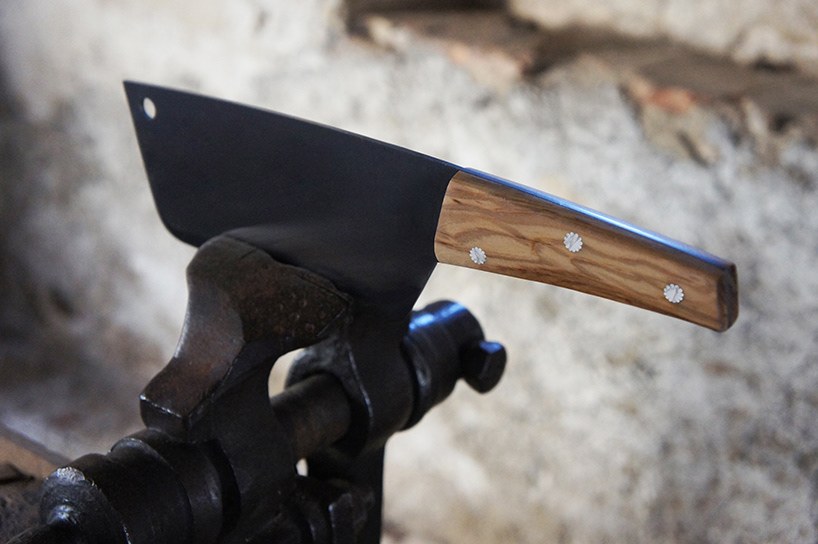 Ora
is handmade by the historic artisan alcutlery  shop"Il Giglio" founded in 1852 in a small townn hidden on Florentine hills called Scarperia, famous all over the world for the century-old tradition of handmade knifes.